Healthcare administration is a rapidly growing field with lots of room for career advancement, high earning potential, work-from-home opportunities, and degree programs you can complete online. 
This guide will explain everything you need to know about getting started in this fast-growing and lucrative career, including what you can expect in a healthcare administration salary, what careers are available, what you'll do as a healthcare administrator, and more. 
Healthcare administrators, also known as healthcare executives or healthcare services managers, plan, coordinate and direct healthcare services.
Healthcare administrators work closely with medical physicians, nurses, and other staff to ensure healthcare or medical facilities run smoothly, safely, and are compliant with all state and national regulations. 
Healthcare administrators typically do not deal with patients on a day-to-day basis but rather help shape policies and make healthcare changes. They oversee the daily operations of a medical facility, including staffing, finance, and overall healthcare compliance to all governing bodies. 
Healthcare administrators are responsible for communicating with staff throughout the hospital and delegating appropriate duties to other individuals. 
Healthcare administration is a vast field and so are the career opportunities within it! From entry-level healthcare administration roles like a medical administrative assistant to hospital CEOs, there's something for everyone.
Check out our guide to healthcare administration careers for an overview of all the opportunities available. Or, if you want to jump straight to the money jobs, check out our list of the highest-paying healthcare administration jobs.
Here are some of the popular careers available in healthcare administration:
Hospital CEO
Hospital department manager
Hospital CFO
Nursing home administrator
Clinic administrator
Medical office business manager
Facility operations specialist
Manager of health care staffing agency
Health Information Manager
Healthcare Information Administrator
Healthcare Policy Specialist
Healthcare Program Director
Healthcare Administrators are one of the best paying careers available for those who want to get in the healthcare field, but don't want to go the nursing route. The U.S. Bureau of Labor Statistics (BLS) reported a 2020 median salary of  $104,280 per year or $50.13 per hour for medical and health services managers. 
The BLS does not differentiate between different healthcare administrators and managers; so this figure is not specific to Healthcare Administrators. However, according to Payscale.com the average annual salary for healthcare administrators is $67,141. But you can earn a higher annual salary with increased years of experience:
1-4 years of experience earn an average salary of $60,544
5-9 years of experience earns an average salary of $71,996
10-19 years of experience earns an average salary of $81,532
20+ years of experience earns an average salary of $89,746
Show Me Healthcare Administration Programs
Top Paying Cities for Healthcare Administrators
As of 2020, the highest paying cities for Healthcare Administrators that have reported salaries, according to payscale.com, are:
Chicago, Illinois – $89,320
Los Angeles, California – $81,218
Miami, Florida – $72,945 
Atlanta, Georgia – $72,414 
New York, New York – $71,216
Healthcare administrators are in charge of day to day operations such as creating work schedules, monitoring budgets, maintaining compliance with state laws and regulations. They are also responsible for coordinating with other medical and nursing professionals throughout the organization.
They work closely with medical physicians, registered nurses, and other healthcare professionals as well as patients and their families. Healthcare administrators generally work first shift in order to collaborate with other healthcare professionals.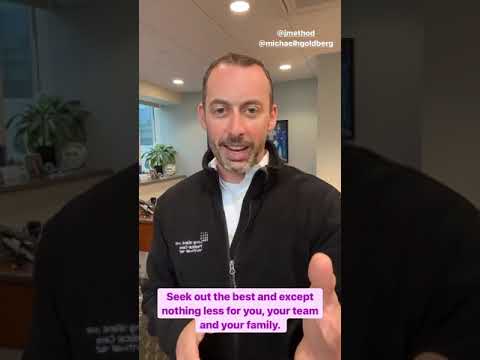 1. Earn a Degree
Anyone interested in becoming a healthcare administrator will likely want to earn either an Associate Degree in Healthcare Administration or a Bachelor's in Healthcare Administration.
In these programs, you'll take classes in medical coding, anatomy and physiology, business management, human relations and resource management, healthcare marketing, and finance and delivery systems.
You can also earn related degrees such as medical or nursing, and then continue your education with an additional degree or a post-bachelor's or post-graduate certificate in healthcare administration (More on those options in the next sections.) 
2. Advance Your Education
Completing a Master's in Business Administration (MBA) or Master's in Healthcare Administration (MHA) or going all the way to the doctorate level is key to working in top healthcare administrator positions. Without this degree, you will be limited to entry-level positions in smaller facilities or at only a departmental level within health care organizations. 
3. Earn Advanced Certifications 
There are several advanced certifications that are helpful for healthcare administrators. The American Association of Healthcare Administrative Management offers several certifications including: Certified Revenue Cycle Executive (CRCE), Certified Revenue Cycle Professional, and Certified Revenue Integrity Professional.
When it comes to healthcare administration, there's not just one default degree to get. From associate to PhD, there's a degree for every level and every career goal. You can learn more in our Ultimate Guide to Healthcare Administration Degrees.
Types of Healthcare Administration Degrees
Healthcare Administration Degree
Prerequisites
Total Program Cost
Program Length
Career Opportunities
Associate Degree 

in Healthcare Administration

 

High School Diploma or GED

Minimum GPA

$5,000 to $20,000
16-24 months

Entry-level healthcare careers such as:

Medical administrative assistant
Medical records assistant
Medical transcriptionist

Bachelor's Degree 

in Healthcare Administration

 

High School Diploma or GED

Minimum GPA

Standardized Test Scores

$30,000 for in-state and upwards of  $100,000 for private universities
4 years

Mid-level healthcare administration careers such as:

Community health manager
Healthcare consultant
Health insurance analyst
Health policy analyst
Health promotion specialist
Health services manager
Medical reimbursement analyst
Medical services administrator
Nursing home administrative assistant
Private practice officer manager

Master's Degree in Healthcare Administration (MHA)

Bachelors Degree in Business or Healthcare Administration

GPA minimum

GRE or GMAT scores

Relevant work experience

Resume or CV

Letters of recommendation

$10,000 to $100,000
12 months to 3 years

High-level roles as healthcare executives including:

CEO or COO
Clinic director 
Department or division director
Facility manager
Healthcare consultant
Health services manager
Hospital administrator
Long-term care manager
Medical records manager
Nurse manager

MBA in Healthcare Management

Bachelors Degree in a related field

GPA minimum

GRE or GMAT scores

Relevant work experience

Resume or CV

Letters of recommendation

$10,000 to $100,000
12 months to 3 years

An MBA in Healthcare Managament focuses on business management and leadership for healthcare professionals.

High-level roles as healthcare executives including:

Policy analyst
Clinical director
Hospital chief executive officer
Medical records manager
Health and social services manager
Chief Nursing Officer (CNO)
Chief Financial Operator (CFO)
Medical Manager
Nursing home administrator
Health information manager
Healthcare administrators
Pharmaceutical project manager

Doctorate Degree in Health Administration (DHA)

Master's Degree

CV or resume

Interview

Letters of recommendations

Minimum GPA of 3.0

Personal statement

Relevant work experience

$60,000+
3 to 5 years
Earning a doctorate degree in healthcare administration qualifies individuals for all of the same jobs as having a Master's degree. However, most DHA holders are interested in careers in research and/or academia.
PhD in Healthcare Administration

Master's Degree

CV or resume

Interview

Letters of recommendations

Minimum GPA of 3.0

Personal statement

Relevant work experience

$60,000+
3 to 5 years
Similar to a DHA, this is a terminal degree that focuses on research and education. The main purpose of this program is scientific and investigative research, especially through experiments and research. 
Degrees aren't your only option when it comes to getting into a healthcare administration career. There are also healthcare administration certificate programs available for both post-bachelor's and post-master's degrees. 
Essentially, depending on which degree you currently hold — a bachelor's or master's degree — you can complete an add-on certification to the degree you already have. This can be to a degree you have in a related field, to help you add some additional management or leadership skills to your career, or one outside of health administration if you're looking to make a career change. 
Show Me Healthcare Administration Programs
According to the BLS, employment of medical and health services managers (ex. Healthcare administrators) is projected to grow 32% from 2020 to 2030, much faster than the average for all occupations. 
Much of this growth is expected to be seen as the baby boomer population continues to age as well as technology that allows patients to live longer lives. 
This demand will continue to increase the needs of doctors, nurses, and other healthcare professions; therefore, healthcare administrators will be needed in order to ensure operations run smoothly.
Healthcare Administrators can work in a variety of settings including, 
Nursing Facilities
Community Health Centers
Drug Treatment Facilities
Consulting Firms for Healthcare
Government Health Agencies
International Health Agencies
Professional Healthcare Associations
Mental Health Centers
Ambulatory Care Centers
Adult Day Care Centers
Academia
Consulting Firms
Medical Supply Companies
Outpatient Surgery Centers
Health Insurance Companies
Managed Care Facilities
Rehabilitation Centers
Hospitals
Urgent Care Clinics
Private physician practices
Home healthcare agencies
Small or large group medical practices
There are no formal requirements for continuing education for healthcare administrators. Despite this, most healthcare administrators voluntarily choose to engage in ongoing education. Ongoing education is offered in a variety of ways including,
Workshops
Online Programs
Certifications
Third-Party Training Programs
Short Courses
Healthcare administrators that have medical or nursing degrees and retain their licensure will be responsible for ongoing education to maintain those licenses. 
Continuing education requirements will vary state by state and are dependent specifics for the state.  
It's important to note that not all healthcare administrators are required to have a medical or nursing license. In fact, most have an MBA and have backgrounds in management, public health, or other related specializations. 
Show Me Healthcare Administration Programs
Topics
#Alternative
#Beauty
#Health Care
#Medicine
#Popular Diets